Our survey
What're the last Classic Consoles?
1.
Dreamcast, PS2, Gamecube and Xbox
2.
SNES, Turbo Grafix, Neo Geo and Mega Drive
3.
Jaguar, Staurn, PS1 and N64
4.
Atari 2600, Intellivison, Colecovision and Vectrix
5.
NES, Master System and Atari 7800
6.
Something Else...
Total of answers: 7
Main » 2007 » October » 17
---
Portal Half-life 2
There's a new game released today! It's called The Orange Box, and it's made by Valve, the makers of the incredible Half-life series. The game is a compilation of five different games from Valve, these games are:
Half-life 2
Half-life 2 Episode 1
Half-life 2 Episode 2
Portal

Team Fortress 2
The game is only out on Xbox 360 today, unfortunately PS3 owners will have to wait until November to play it :(. We've given the site a makeover for today and it'll be like this again in November for the PS3 release.
Regards,
Steven.
Half-life 2 Episode 1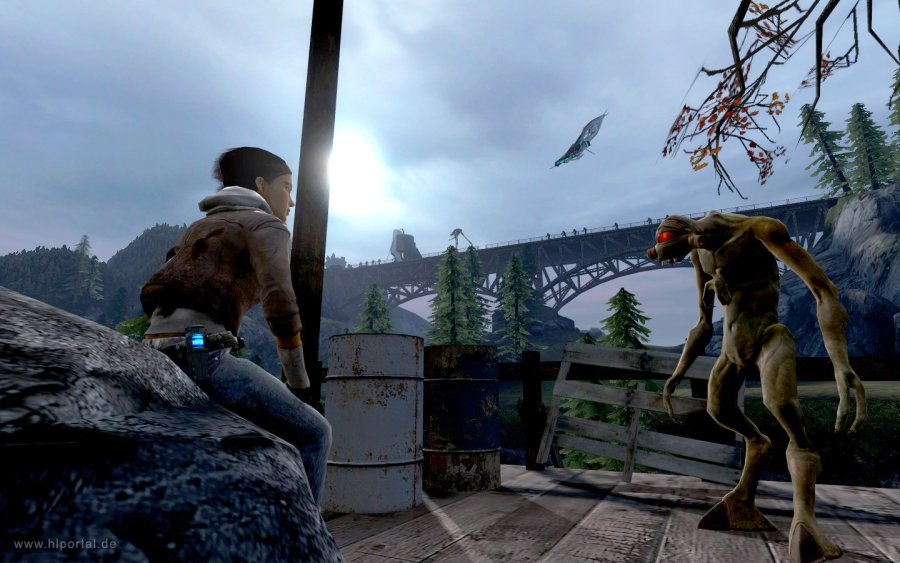 Half-life 2 Episode 2
Team Fortress 2
Attachments: